Him
You knew that it would come to this. Below is a tribute video to Tim Curry with Elvis Presley singing 'Devil in Disguise'. It also reminded me of another scary movie. Yes, yes IT did. EEEk!
And apparently he's bringing sexy back....
One of my first introductions to Mr. Curry. And it totally just dawned on me that that is Burnadette Peters in the blonde wigg.
You can actually watch all of Legend
here
for goodness sake!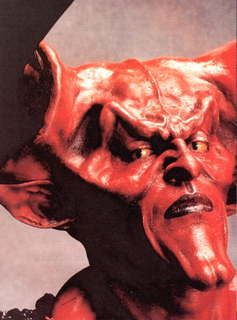 We salute you!