Halloween Movie Pick #11
Worst
Witch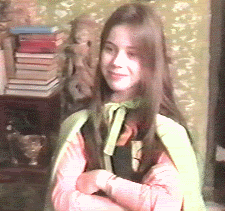 This is an all-time favorite Halloween
movie
of mine. It's an early Fairuza Balk movie and pre-Harry Potter. The location was Miss Cackle's Academy for Witches (which included uniforms, a scaring game, chanting class, kittens, etc). I loved belting out the theme song at the top of my lungs (Growing up isn't easy! Wish the time would hurry by! Will I ever learn to flyyyyyyyyyyyyyyyyyyyyyyyyyyyyyyyyyyyyyyyyyyyyyyyyyyyyy!). And now that I look into it, I really want to read the
books
!
Girls! Girls! If you're filthy, this place is for you...here is a number done by the Miss Cackle's evil twin:
http://www.youtube.com/watch?v=ggCViPC98RI
I've saved the best part of the movie for last. For the entire movie, the Academy is preparing for Halloween when the Grand High Wizard will join them. And who plays Big Daddy Wiz?
That's right. Tim Cury.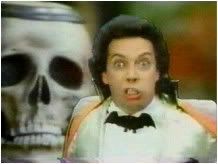 Here is his little number from youtube - notice the big entrance:
http://www.youtube.com/watch?v=wmG80v473AI
He wasn't that scary. But he was quite charming to the ladies.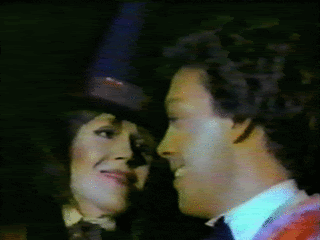 Amazon has it, I doubt Wal-Mart does. It's cute and silly. And maybe, just maybe you will get a large nose with a hairy mole on it and think it sexy.