What? No Chaps?
I know I have been teasing you for awhile, but my picture-computer couldn't get online for awhile. Don't worry, Glenn just fixed it and got brownies. Now, I give you the cowboy.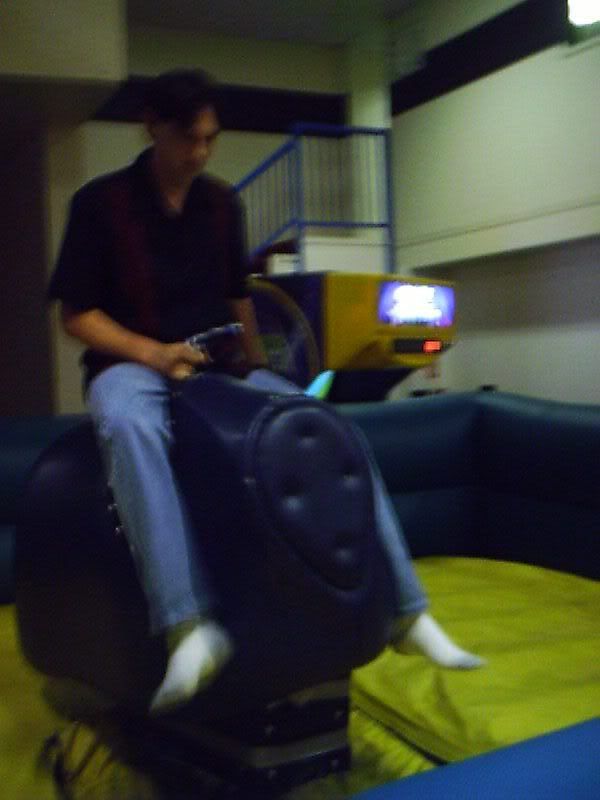 Notice how well he sits his ride.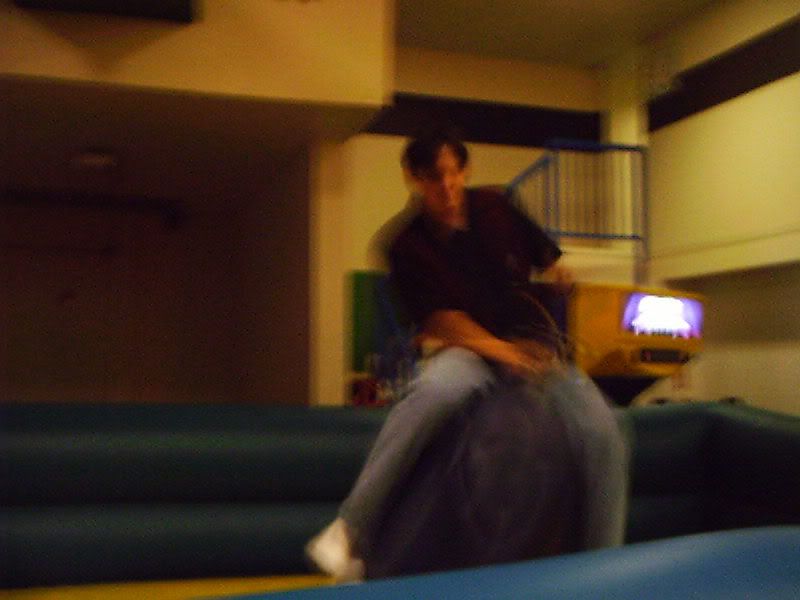 He lasted longer than eight seconds.
Sorry the other pictures were blurry. I was a little distracted. At least I got this one right.
Labels: distraction, Glenn, picture