TO MY SWEET BABOO!!!
It's St. Valentine's Day (or Sugar High Day for the rest of us)!!! So I wish to dedicate this post to someone very special. You can call him by many names (some I cannot share in public), but I'm sure you can imagine....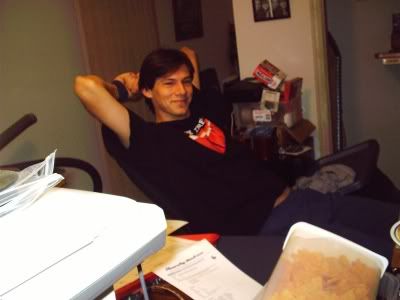 Because he is one hunka hunka burnin' love.
And a Keanu Reeves look-a-like...see?
He's even adorable when he sleeps....
Mostly because he lets me love him in my own little way.