Oygle
I can't stop saying it. Oygle.
Just woke up this morning all giddy. I think the universe knows why, but I sure as heck don't. Oygle.
I've been having an intercontinental laugh the past couple of days. Oygle.
Expecting a ginormous rain today. Oygle.
Hope the squirrel and birds eat all of the bread I put out this morning so Sophie has something fun to look at. Oygle.
Why does my cat Howl wish to drink out of the toilet bowl? Oygle.
Just found out where to score some mini Care Bears tins. Oygle.
Anyone wanna waste some B & W film with me? Oygle.
KXUA is playing some great music this morning. Oygle.
Started reading the selected letters of Margaret Mead this morning before finishing the current Wheel of Time book that I'm on. Oygle.
Glenn has been tearing thru the Hitchhiker's Guide of the Universe books. I've never seen him do this before. Rather kick-ass. Oygle.
My friend scared the crap out of me last night. But I've forgiven her. Just wait until she sees the pictures I take this weekend....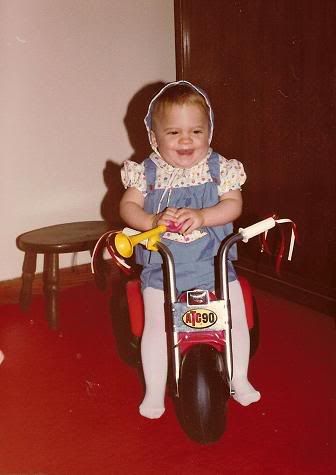 Labels: absurdity, books, Glenn, little things, oygle, pets, picture