Seeping Time
My tea is gently seeping and it is freezing outside. On Monday I was considering wearing shorts. Oye.

I have no idea what was going on with Howl this morning. Either he had the morning crazies, or he was doing flippies on the cat tree. But I think whatever it was he was trying to accomplish work. Not only did Glenn and I get out of bed, but I also picked up the little piece of poop he left stranded in the hallway.
My next camera is going to come from B and H. Not only do they give you the best price, but they also offer bundles so you don't have to worry about getting the right card or cable for your camera.

Which leads me to announce that I believe my camera is officially dying. The little screen had tons of lines running over the image, and that's how the image turned out. Unless it was just the cheapo batteries I had in it. I was literally able to take three pictures before the batteries died. This is the last picture it took.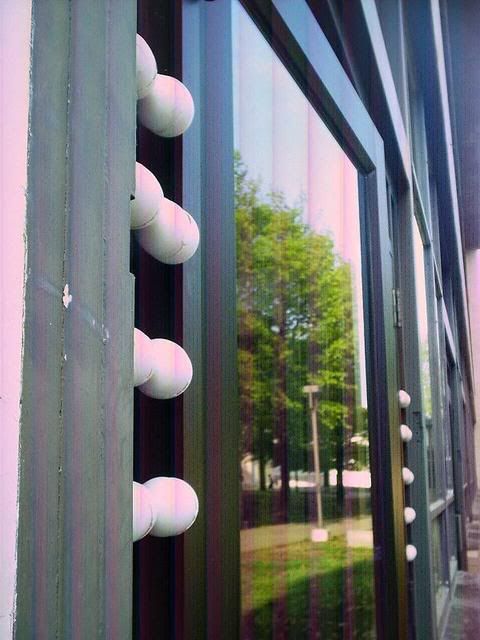 I'm really addicted to my Google homepage. All day I watch a little Japanese fox go about his chores. My favorite is mid-morning when the giant tortoise comes to hang out and eat.

Yesterday I went on a labeling rampage on the blog. It felt SO. GOOD. I get teased taht I have OCD. Sometimes I wonder, but I think I just really like to clean and organize stuff. Think of it as Martha Stewart organized. Everything that you see is organized except for that one room in her house where scraps of paper line the floor and are falling out of her desk.