The Cemetery
The Old Granary Burial Ground
in Boston was awesome! About all of the tombstones had skulls and angels with skull faces. Very gothic. Makes me want to have a full mausoleum one day.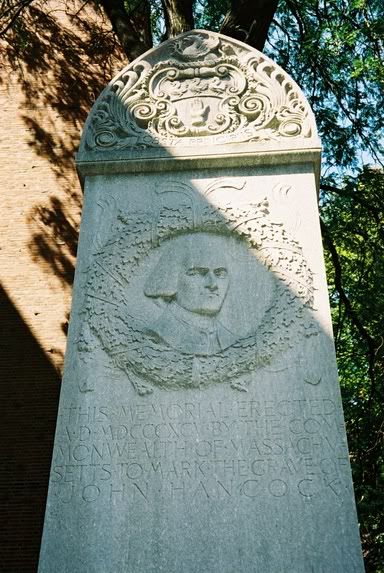 Park Street Church, the site of the old town granary where grain was kept before the Revolution, dates back to 1809. This Evangical Church of "firsts" is the location of the first Sunday school in 1818 and the first prison aid in 1824. On July 4, 1829, William Lloyd Garrison gave his first public anti-slavery speech here and two years later, "My Country 'Tis of Thee" was sung for the first time by the church children's choir.
At least 1,600 people are known to have been buried in this tiny graveyard, as the land-poor colonial Boston, old graves often were dug up to make way for new bodies; the spongy ground hastened deterioration.
Among those laid to rest at this stop along the Freedom Trail: Paul Revere, John Hancock, Samuel Adams, the victims of the Boston Massacre and Christopher Snider, a 12-year-old boy killed by a British soldier 11 days before the massacre.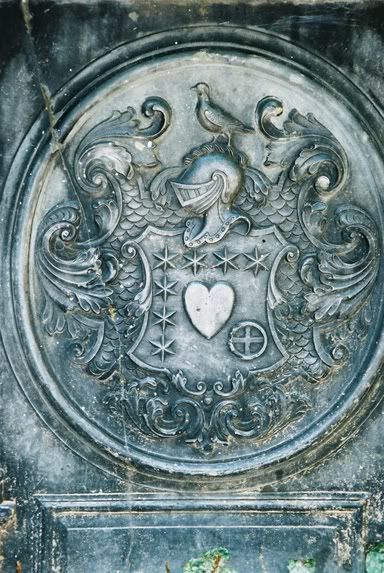 The large central obelisk marks the graves of Benjamin Franklin's parents; Franklin himself, though born in Boston, died in Philadelphia. And Elizabeth Vergoose, buried here in 1690, is believed to be the prolific storyteller later immortalized as Mother Goose.
One of the things that I learned in Boston is how much of history tends to be based on false accounts. For example, Paul Revere
never completed his ride
. The poem used his name though because it rhymed better. I call it poetic liscense.
Labels: my present, picture, travel