a little creepy...
Take the quiz: "What'>

http://www.zenhex.com/quiz.php?id=5442">"What

Kind Of Weapon Are you?"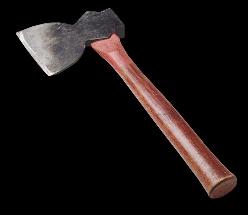 Axe
You're an axe. Pretty sick. You're used when people can't find anything else to destroy their enemies... Your acts are disturbing and vile. You're used to hack people limb from limb, quite literally. You probably enjoy it too. Reckless destruction and lots of blood. Sick.
QUITE A FEW TIES:
All of the possible quiz results for this quiz: Nuclear Bomb (You scored 1) Knife (You scored 0) Axe (You scored 2) Gun (You scored 1) Screwdriver (You scored 2) Chainsaw (You scored 2) Sword (You scored 1)