Nurse Sophie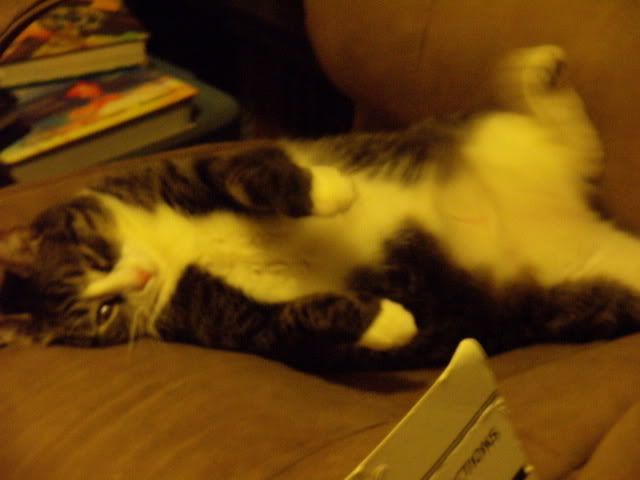 Last night, I was having issues. Pepto Bismol type issues. And I'm all better now thanks to rest and water and the best nurse kitty ever. Sophie.
You might not believe this but she can tell within an instant when Glenn or I are sick. It hit me, then I went to the couch with a bottle of water. Immediately she poked her little head out from behind the window curtain. Then twinkle-toed her way over to me. She kept trying to get on my belly, which was NOT the place I wanted anyone touching. But she settled down next to me and started purring and head-butting. She finally made her way onto my belly, where she purred and stared at me. Soon enough, I was feeling better to go back to bed.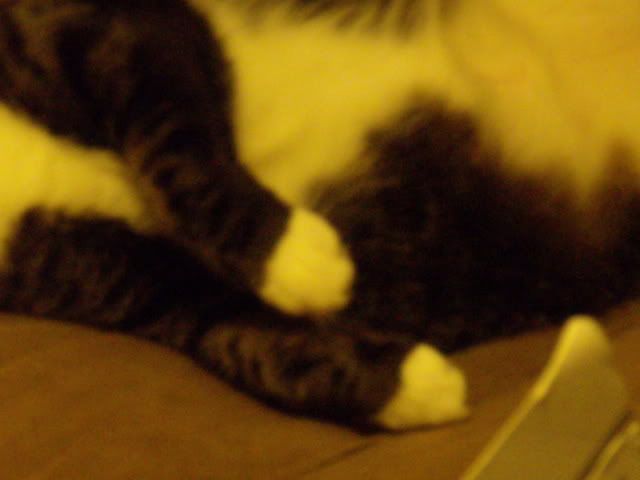 As soon as I settled down I felt her creep up and lay at my feet.