His Name Suits Him
There is a new addition to our family. He is currently stinky. His name is Howl. And the first night he showed up he was very, very drunk. At one point after bumping noses with Sophie, Howl was slapped, and he was down. Boom. Did I mention that he does not have a tail? Yup. A manx. So, he was born that way. He looks a lot like Sophie.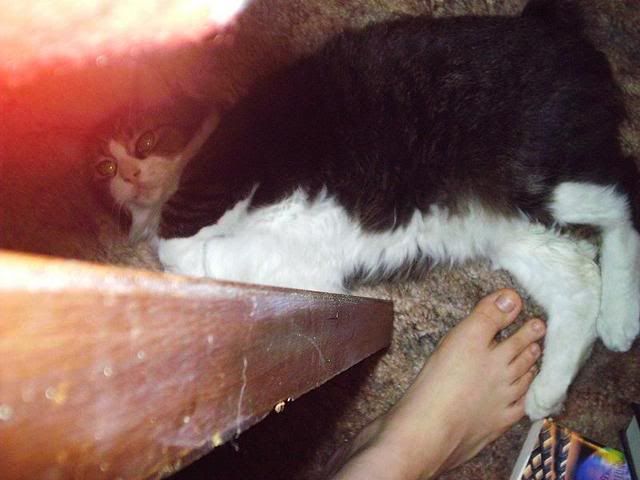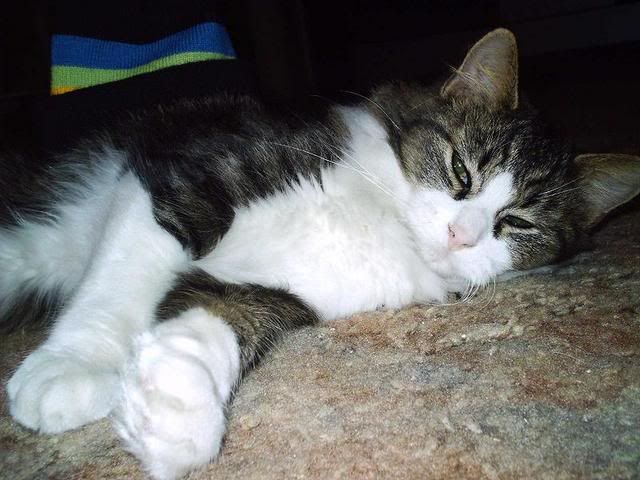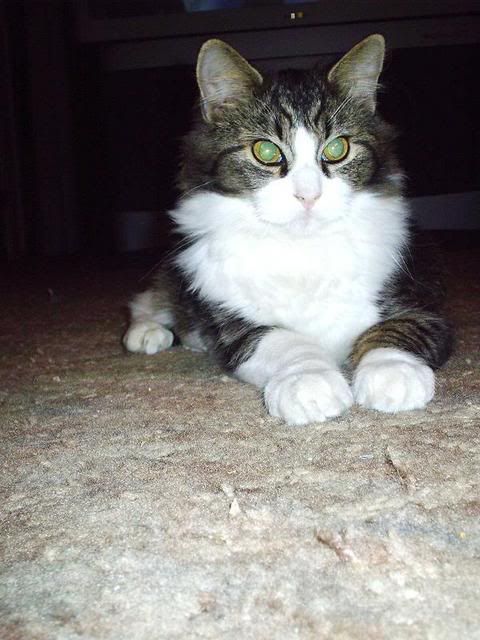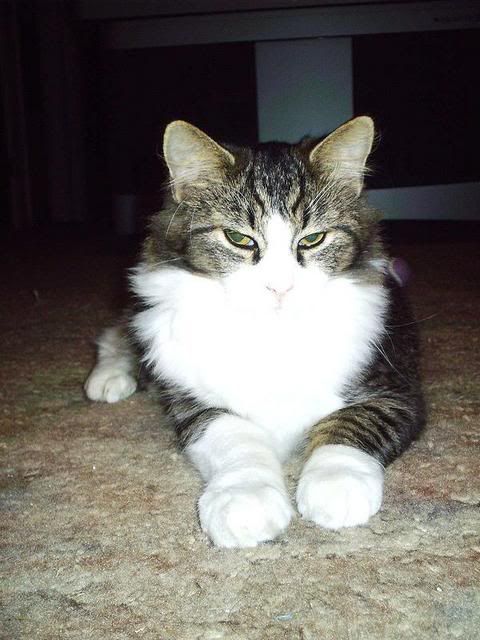 See how she disapproves?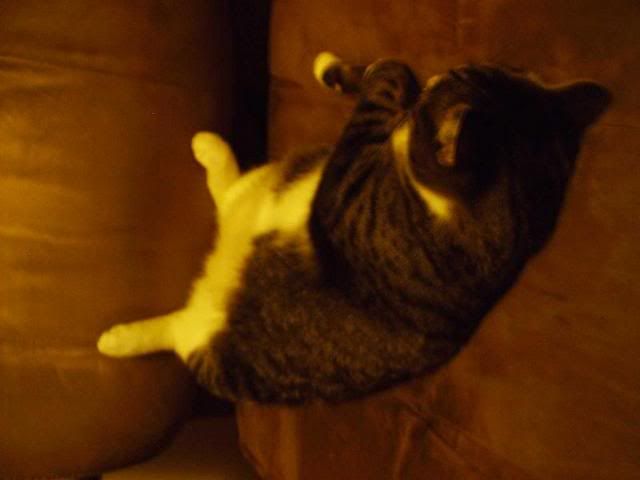 She still has the fluffiest belly of them all.



And enjoys headbutting.