Halloween Movie Pick #20
Edward Scissorhands.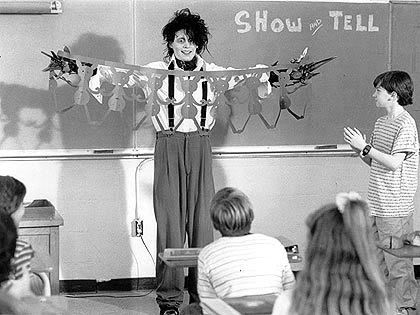 I still feel like Jonny Depp is a minor in the
Halloween realm
. Maybe because he hasn't done enough live action Halloween movies yet. Allan Arkin is a wonderful actor. The deadpan humor alone. Of course, the beginning still makes me giggle. What is an Avon sales lady to do when she exhausts the goodwill of her neighbors? Ring the bell of the nearby castle that towers over the little suburb! Clearly if the house is in need of a makeover, then so is it's resident.